Insta360 X3 Water Sports Rope Mount
Water Sports Rope Mount
Ride the waves in style.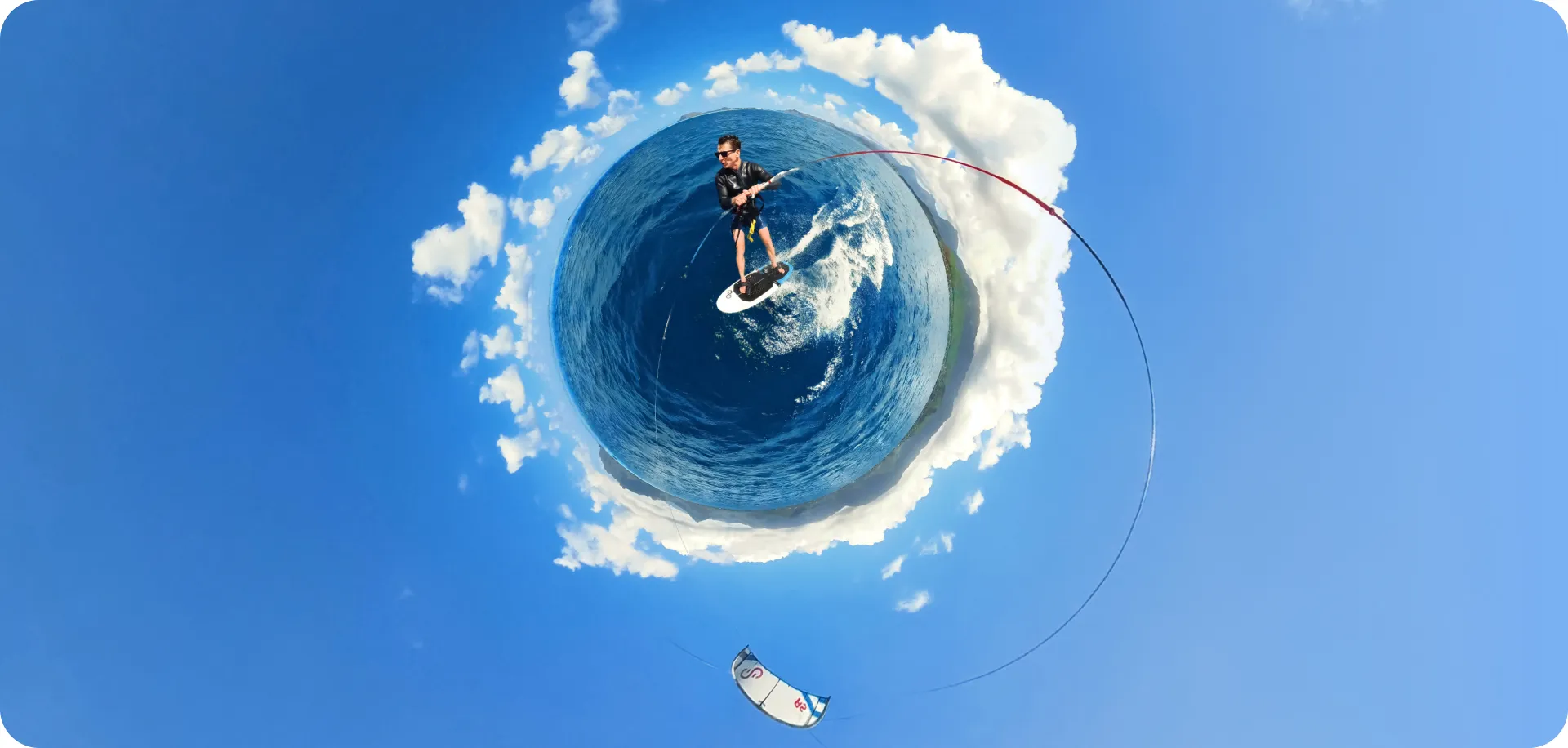 Made for the waves.
Easily fixed and installed, unlocking premium shots for kitesurfing and wakeboarding.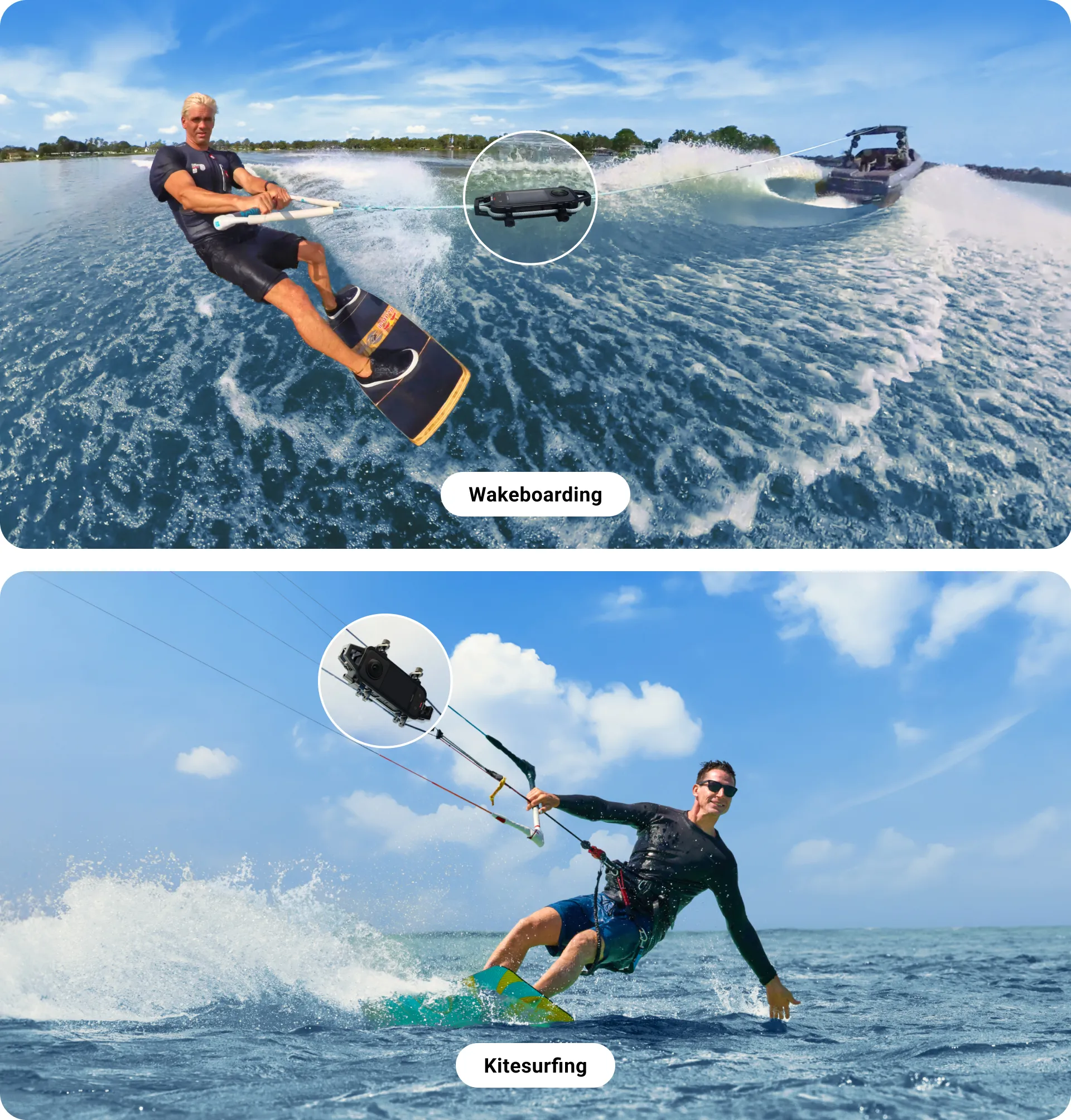 Fully invisible case.
The smart metal housing design hides the case and makes it easy to take incredible third-person shots.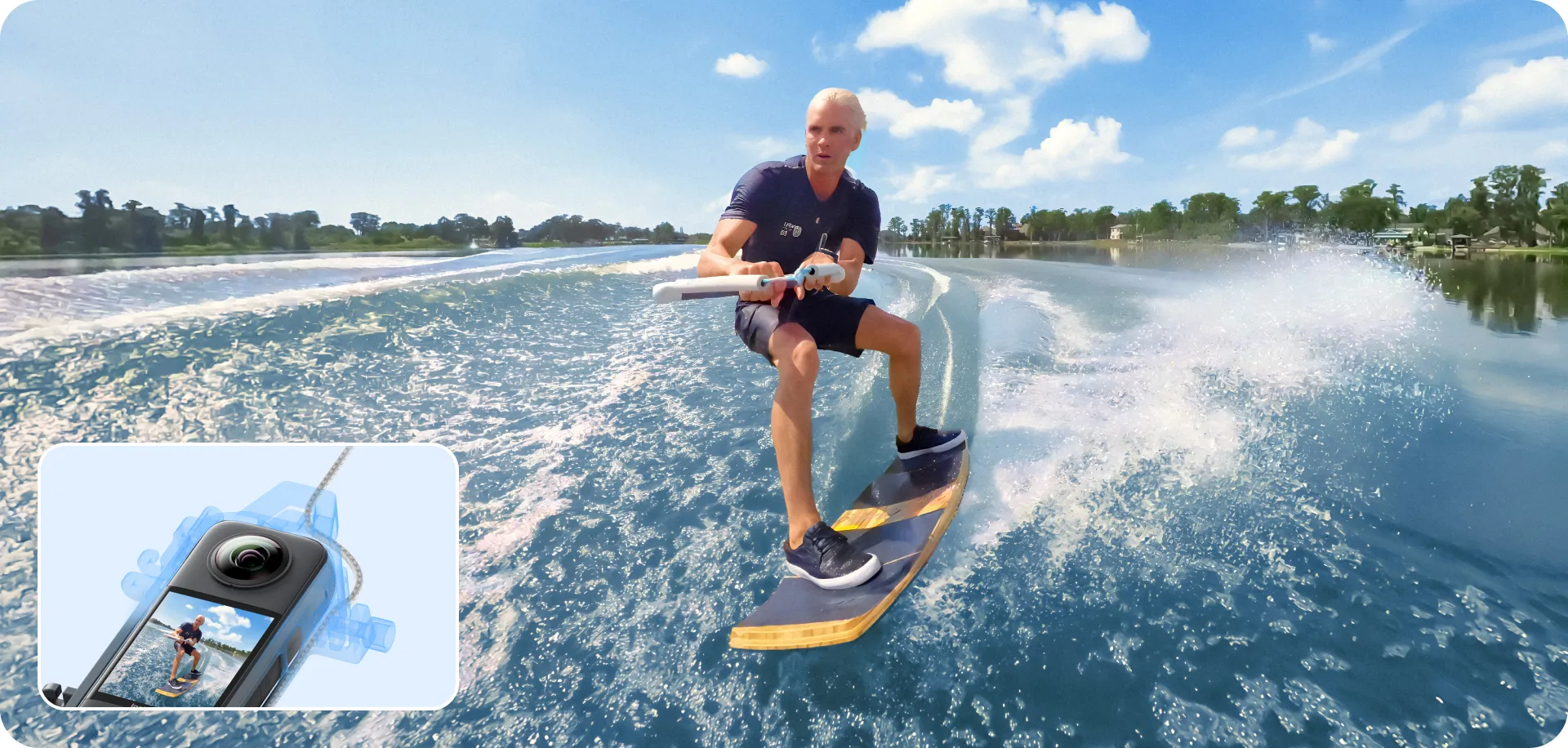 Multiple mounting and securing points.
The metal frame fixes X3 horizontally to avoid camera spins, allowing for stable, high-quality shots.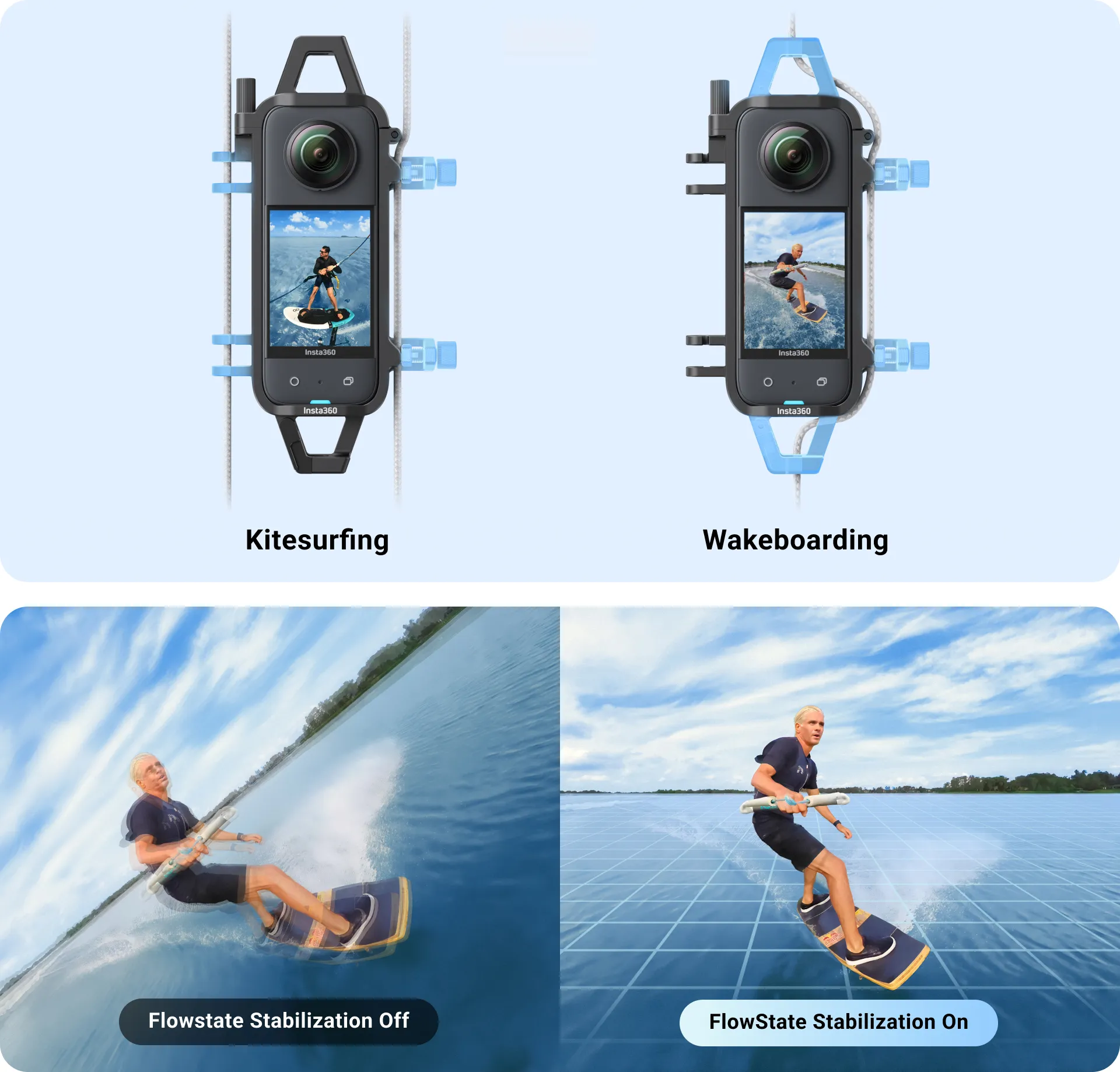 Unlock your creativity
Supports mounting on a sturdy rope with a diameter between 1-8mm. Rigging ropes for kitesurfing and wakeboarding is recommended.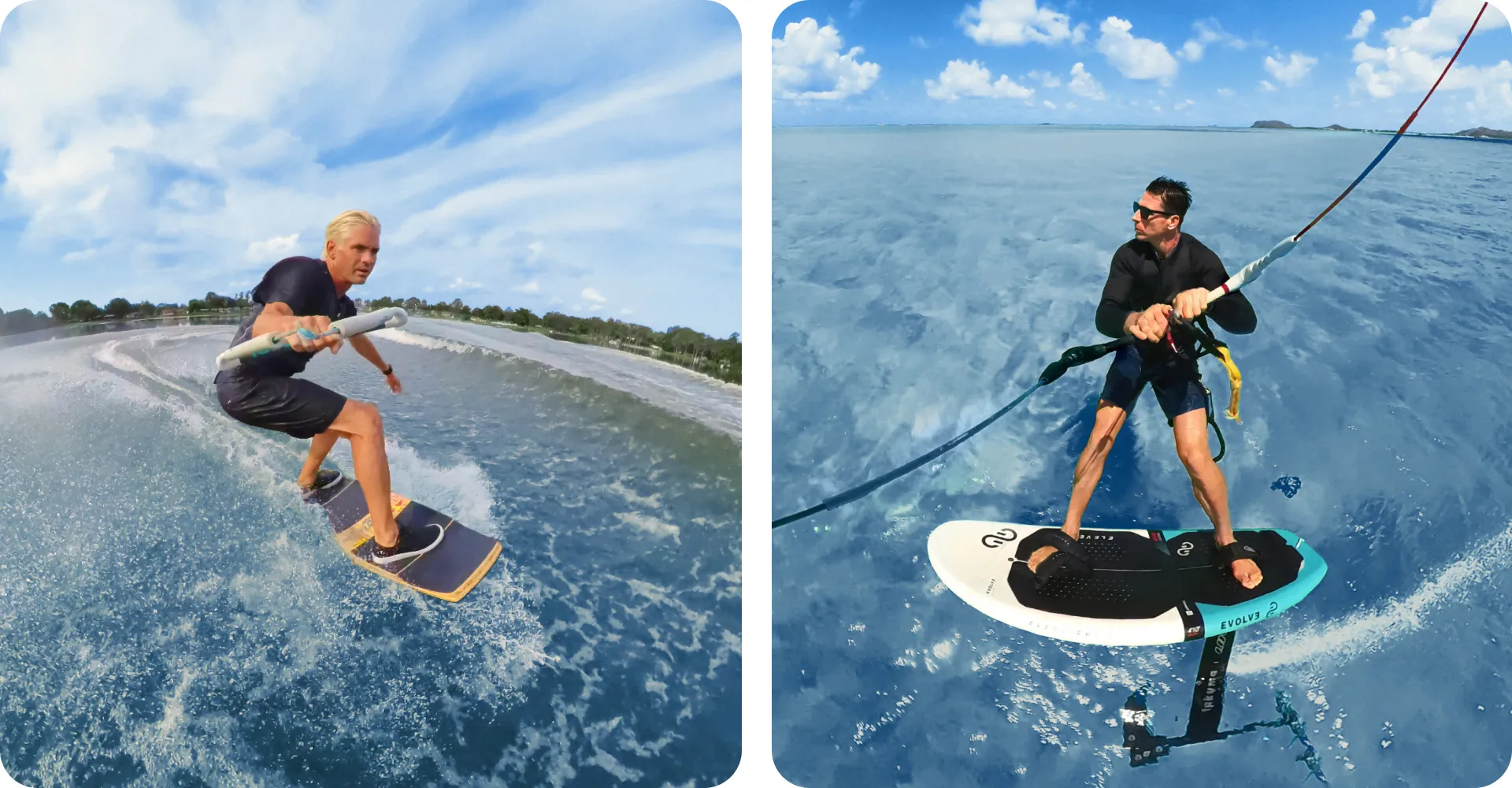 Notes
The rope diameter range suitable for Kitesurfing and Wakeboarding is 1mm ~ 8mm, and it is necessary to ensure that the strength of the rope meets the requirements of these two sports.
As this accessory is used around water, please read the camera's waterproof instructions carefully before use, and make sure to properly close the battery lock cover and USB lock cover. Strong vibrations, shock or pressure to the camera may compromise the waterproof performance.
For Kitesurfing Mounting, if using a safety line, please folllow instructions in this manual and be sure that the safety line is not tied to the screw-fixed side.
For Kitesurfing Mounting, the optimal position for the camera is 20cm~30cm away from the rope knot. If the two lines are too far apart, it will affect the installation of the mount.
For Wakeboarding Mounting, do not pull apart the rope buckles frequently and excessively, otherwise their service life may be compromised.
This accessory is only suitable for Insta360 X3, do not use it with other cameras. While using, keep your camera lens away from hard objects, such as sand, in case of scraches on the lens.
Do not DIY it with other accessories.