GoPro HERO12 Black
GoPro HERO12 Black- A Boost in Battery Life and Stability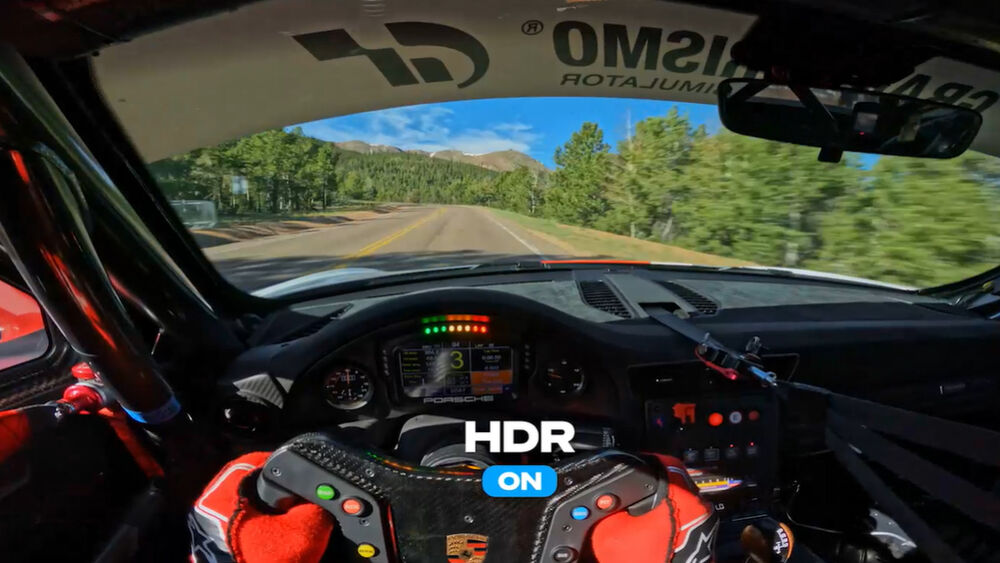 While the GoPro HERO12 Black features some similar hardware to its predecessor—a 27MP image sensor capable of 5.3K60 video recording—its improved battery life, HyperSmooth 6.0 technolo
gy, and expanded Bluetooth wireless further its capabilities. The image sensor can capture 27MP RAW still photos as well as 5.3K60, 4K120, and 2.7K240 video with ease. HyperSmooth 6.0 digital image stabilization with AutoBoost ensures your footage remains high-quality while reducing image cropping. The HERO12 also has improved power management to continuously record video 2x faster than previous models.
GoPro HERO12 Black- High-Quality HDR Images
Enabled HDR for both video (5.3K and 4K) and photo modes to render more detail in your shadows and highlights. Capture up to 5.3K60 video or up to 27MP RAW photos with crisp details and cinematic image quality. You can even grab 24.7MP frames from your videos using the Quik app. Record 2.7K video at a 240 frame rate for playback at 8x slow motion.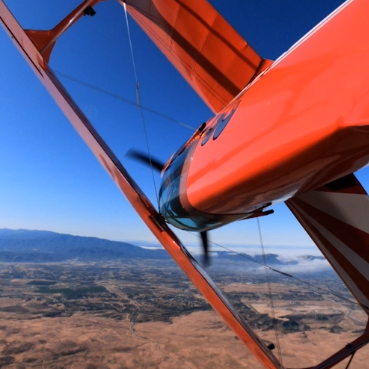 GoPro HERO12 Black- HyperSmooth 6.0 with AutoBoost
Upgraded HyperSmooth 6.0 features AutoBoost performance that reduces image cropping, which might otherwise compromise your framing. 360° Horizon Lock keeps your footage steady and level, even if your camera rotates completely.
Bluetooth Audio Connectivity
Connect the HERO12 to compatible Bluetooth devices like a wireless microphone to record improved audio. You can even connect wireless headphones to either monitor your recorded audio or facilitate voice commands in noisy settings. Hear camera alerts through your headphones to confirm the HERO12 received the command.
Pro or Easy Control Modes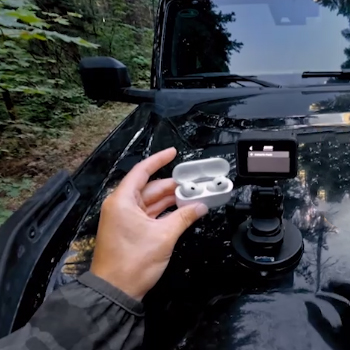 Choose between point-and-shoot simplicity or full camera control using the HERO12's two control modes. Easy control allows you to frame your shot and hit the shutter button for a one-and-done shooting solution. Tap the 2.27″ rear touchscreen to toggle between widescreen and mobile shots, slow motion, night effects, and other adjustments. Pro controls unlock the ability to fine-tune all modes, settings, and features to then set as a preset.
The HERO12 has better battery efficiency that, combined with the Enduro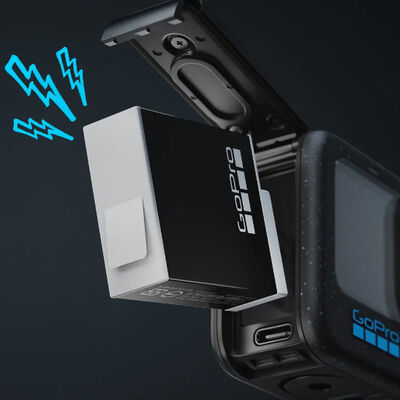 battery, delivers a 2x power
 longevity increase compared to the previous model. Record continuous 5.3K60 footage for 70 minutes or 1080p30 video for ov
er 1.5 hours.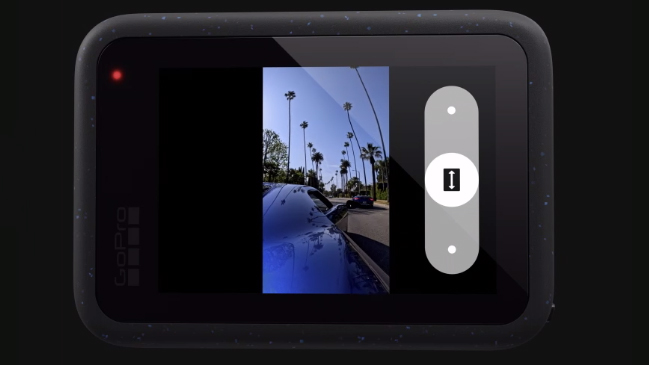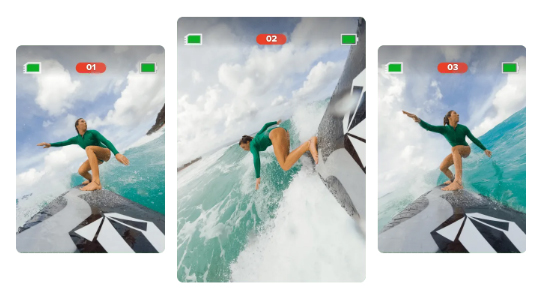 New Interval Tools
Set the interval photo tool to capture all the action at fixed intervals while you practice your tennis swing or take shots at the goal. HingSight captures up to 30s of footage before you record, so even if you press the shutter too late, you don't miss a shot. Scheduled Capture turns the GoPro on and captures a shot up to 24 hours in advance for easy photo time-lapses. Duration Capture records video clips from 15 seconds to 3 hours long.
Night Effects and Time Lapse
Star Trails uses Earth's rotation to create light trails with the stars in the sky.
Light Painting converts moving light into brushstrokes.
Vehicle Light Trails records the movement of nighttime traffic lights.

Timecode Sync
If you own more than one HERO12 you can easily sync the camera timecode to make multi-camera editing a breeze. This feature is compatible with Final Cut Pro, Adobe Premiere, and other editing software to streamline post-production.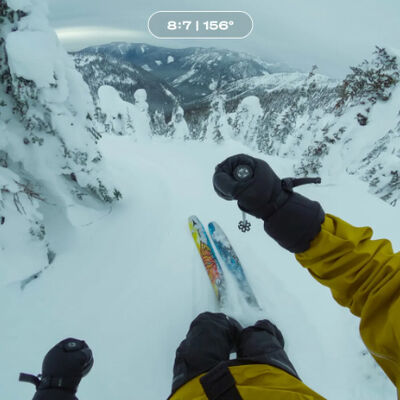 More Enhanced Features
Choose between capturing 8-bit or 10-bit color for smoother gradations in your footage.
GoPro exclusive HyperView digital lens takes the 8:7 aspect ratio footage captured by the new image sensor and delivers it as a wide-angle 16:9 shot for immersive POV video.
Plug your HERO12 in when connected to your home Wi-Fi and automatically upload your footage to the cloud. A highlight video is sent to your phone and can then be edited with beat-synced music and effects.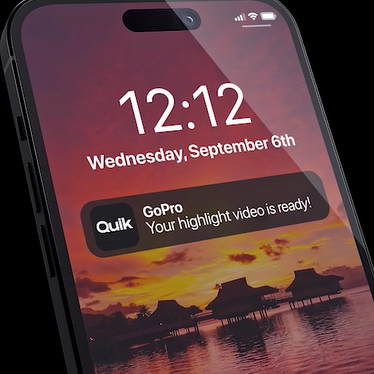 GoPro Quik App
Easy-to-use tools allow you to edit your footage, tweak automatically generated highlight videos, or make your own videos from scratch. Change digital lenses after recording, zoom in on the best frames, and create thumbnails for your next social media post or YouTube video. Wirelessly upload video to your Quik app without needing to use the USB-C connection on the camera.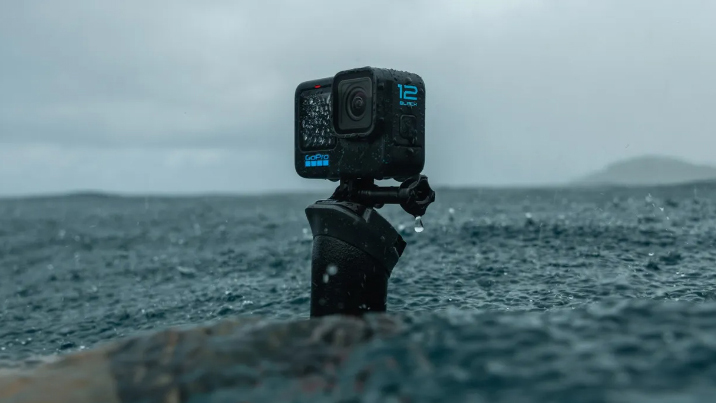 Waterproof, Weatherproof, Durable
The camera can withstand depths up to 33′ on its own. A water-repelling lens cover eliminates lens flare to make photos and video crystal clear. An included rechargeable 1720mAh battery features improved cold temperature performance for inclement weather.